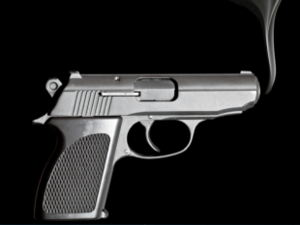 Does 'stand your ground' include chasing someone?
On Thursday, an Orlando man shot and killed a 21-year-old who was fleeing his yard. He didn't appear to be stealing anything, according to witness accounts. He didn't appear to be threatening anybody. But Claudius Smith said he feared he was a burglar, followed him over the fence to a neighboring apartment complex, where he shot him after he said he felt threatened, according to a confession documented in an Orlando Police Department report. Smith even said he feared victim Ricardo Sanes was armed "because his pants were falling down" and his hands were in his hoodie pockets, according to a report
obtained by the Orlando Sentinel
.
Now,
questions are emerging
about whether Smith will also invoke the state's Stand Your Ground law, which gained notoriety over the shooting of 17-year-old Trayvon Martin, shot in a Florida residential development while wearing a hoodie. Law enforcement officials don't seem to believe Stand Your Ground applies. Smith has already been charged with second-degree murder. But that
doesn't stop a judge
from granting Stand Your Ground immunity later. In one of the most recent Florida court decisions on Stand Your Ground, an appeals court
granted Stand Your Ground immunity
to a man who went to his car to get a gun before the fatal incident.