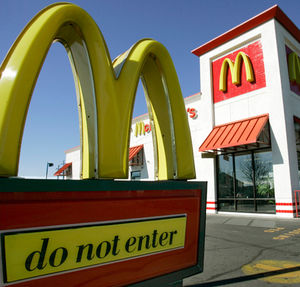 Our lives are ridiculously convenient in this day and age, and much of the consumer economy seems to be directed at making life 'easier' still. It seems that the more convenient life becomes, the more need there is for more convenience. Anything is possible in this
technological age
, and if it can't be afforded, then convenient credit can make it happen. There is no reason to wait for anything.
Just like an addict, the modern convenience seeker is rarely aware of the damage that the need to feed the need is causing.
The pursuit of convenience is big business and over the last 60-75 years we have experienced a profound cultural shift towards disposable consumerism. We've been sold the idea that life must be easy, and that the
mundane things in life
are to be rushed or delegated so that more time is available for enjoying ourselves. For several generations now our culture has been programmed to place an overly high value on convenience, and the flip side of this is that we have grown to loathe inconvenience to such a degree that we now perceive even slight delays in the delivery of convenience as inconveniences.
Who has time for anything to go wrong in our world today?
Our addiction to this complex lifestyle, requiring ever-compounded convenience, is one of the subtlest and most addictive tyrannies of the modern age.