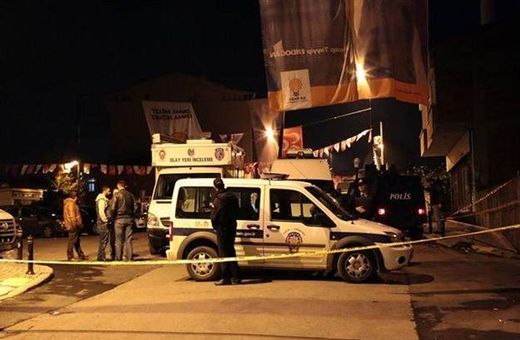 Three policemen are injured in the Turkish city of Istanbul in a gun battle with suspected members of an al-Qaeda-linked terrorist group fighting the Syrian government.
According to reports on Wednesday, the incident took place when Turkish police and special units raided the Umraniye district of the city to arrest armed members of the so-called Islamic State of Iraq and the Levant (ISIL) on Tuesday night.
Two militants were reportedly injured and arrested in the raid.
The police operation was launched after it was announced that the terrorist group was behind a deadly attack on security forces in central Turkey last week.
On March 20, three people, including one police officer, were killed in a shooting attack in the province of Nigde. The incident, in the town of Ulukisla, occurred when gunmen armed with long-range shotguns opened fire on security forces from a truck.
Turkey's Prime Minister Recep Tayyip Erdogan condemned the attack and described the shooting as a "vile act of terror."
Turkey, a fierce opponent of Syrian President Bashar al-Assad's government, is seen as one of the major regional supporters of foreign-backed militants fighting government forces in Syria
, along with Qatar and Saudi Arabia.