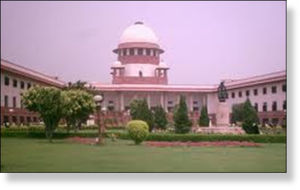 Italy on Saturday warned its nationals in India to be "vigilant and cautious" amid a deepening diplomatic row over two Italian marines who skipped bail while facing trial for murder.
The advice came a day after India's airports were put on alert to block any attempt by Italy's ambassador Daniele Mancini to leave the country.
"In connection with any protests, especially in Kerala state, related to the two sailors, citizens are urged to always maintain a vigilant and cautious attitude and stay away from any crowds," the Italian embassy in New Delhi said in a website advisory.
The warning reflected apparent Italian concern about a potential backlash after Rome refused to return the two marines charged with murdering two Indian fishermen off the southern state of Kerala last year.
Local media reported fishermen's groups in Kerala have staged protests against the decision not to return the sailors while state lawmakers have voiced outrage.