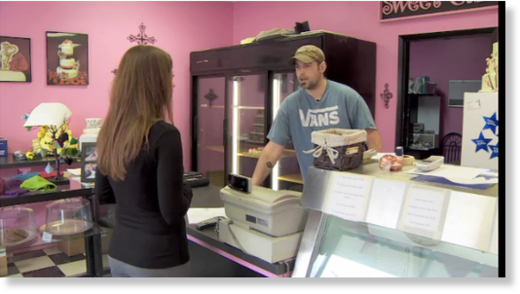 He isn't the first, either. How bakeries are becoming an unlikely battleground in the struggle for gay rights
Oregon baker Aaron Klein could face legal action after refusing to do business with a lesbian couple who sought a cake for their upcoming wedding.
As
reported
by KATU, the woman who filed the complaint says she had previously purchased a wedding cake from Sweet Cakes Bakery for her mother without incident, but was denied service after she told Klein the cake she wanted to buy was for her same-sex wedding.
Cue inevitable pun about this guy being anything but sweet.