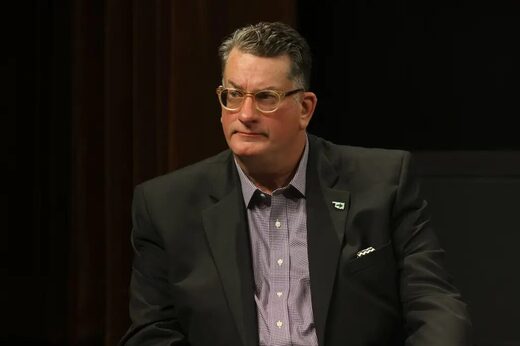 Former ABC News reporter James Gordon Meek was hit with a federal child pornography charge this week-almost ten months after the FBI raided his home and seized his laptop and other electronic devices.
Meek- who resigned abruptly from the network after the raid last spring- was arrested late Tuesday night and charged with one count of transportation of child pornography by federal prosecutors in the Eastern District of Virginia.
If convicted, he faces a minimum of five years in prison and a maximum sentence of 20 years,
the Department of Justice
said in a statement
.
In an affidavit unsealed Wednesday, FBI Special Agent Tonya Sturgill Griffith explained that the investigation into Meek's online activities started in March 2021, when Dropbox alerted authorities to child porn stored in the veteran journalist's account.
A search warrant was executed at Meek's Arlington home on April 27, 2022, when investigators seized several devices including an iPhone 8.