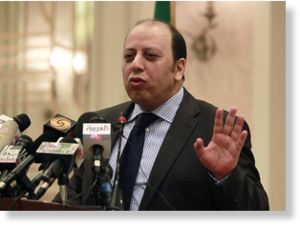 The Libyan government doubts Russia will change its stance on Libya's situation and side with NATO, Libyan Deputy Foreign Minister Khaled Kaim said Friday.
Earlier in the day, Russian President Dmitry Medvedev said at a Group of Eight (G8) summit in Deauville, France, that Russia could act as a mediator to solve Libya's domestic crisis, but Libyan leader Muammar Gaddafi has no right to lead the country any longer.
The two-day summit ended with a unanimously-adopted declaration which said "Gaddafi and the Libyan government have failed to fulfill their responsibility to protect the Libyan population and have lost all legitimacy."
"He (Gaddafi) must go," it stressed.
Disturbed by Russia's change of position, Kaim told a press conference in Tripoli that the Libyan government is in contact with the Russian side to make its position clear.