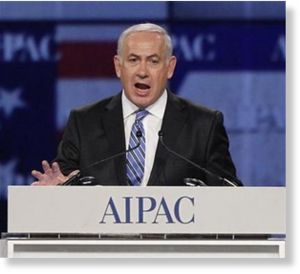 Israel is prepared to make "painful compromises" for peace with the Palestinians, including the handover of land they seek for a state, Prime Minister Benjamin Netanyahu told Congress on Tuesday.
Palestinians swiftly dismissed the Israeli leader's terms for a deal as placing more obstacles in diplomacy's way, casting doubt as to whether frozen peace talks would resume anytime soon.
Netanyahu received frequent standing ovations in addressing the joint meeting of Congress, a bastion of support for Israel. The speech came after a testy exchange last week with President Barack Obama over the contours of a future Palestine and Netanyahu used it to reiterate his expectations ahead of any talks.
They included Palestinian recognition of Israel as the homeland of the Jewish people and the scrapping of Western-backed Palestinian President Mahmoud Abbas' unity accord with the Islamist movement Hamas.
"Tear up your pact with Hamas. Sit down and negotiate. Make peace with the Jewish state," Netanyahu said.