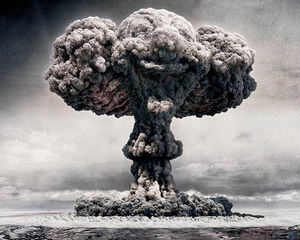 Misinformation By Nuclear Weapons Producers
Above-ground nuclear tests - which caused numerous cancers to the "
downwinders
" - were covered up by the American, French and other governments for decades. See
this
,
this
,
this
,
this
,
this
and
this
.
Moreover, the entire idea of safe nuclear energy has arguably been a
cover for nuclear weapons production
... at the expense of our health and the environment.
Believe it or not, the push to fluoridate water might have been the same thing.
Government Scientists Now Question Safety
Even government scientists
now say
that fluoride can cause serious health problems.
As the president of Environmental Working Group - a highly-respected environmental group which has been quoted some
1,400
times by the
New York Times
-
notes
:
For decades, people who raised concerns about fluoride being added to tap water or food were dismissed as crazy. All of a sudden we have two federal regulatory actions, announced just days apart, that tell us what was really crazy all those years: a government bureaucracy that ignored strong scientific evidence and clear warning signs of the threats fluoride has posed to public health all along.