This past month of September was a wild and dangerous ride for many denizens of planet earth. From the USA, to Europe, India, China and Africa, the primary threat came from the massive and sudden amounts of rainfall that swept away land, homes and people. At the same time, many areas received unusually early (or late for the Southern hemisphere) snowfall. Remember, for most of September it was still summer time! North America, Eastern Europe, Central Asia and Australasia all received lots of the white stuff.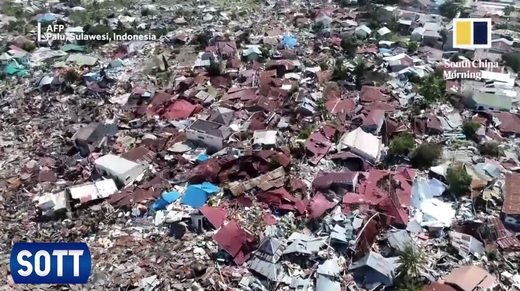 Hurricane Florence was the major hurricane for this September as it slammed into the SE US coast killing 17 people and dropping massive amounts of rain, while 3 typhoons hit the NW Pacific causing widespread destruction to Hong Kong, the Philippines and Japan. Typhoon Jebi, which hit Japan, was the strongest storm in 25 years. Towards the end of the month, a major 7.5 earthquake that gave rise to a devastating tsunami ravaged Indonesia's Sulawesi island. The death toll currently stands at over 2,000, with authorities saying that that number could triple as recovery operations continue.
Like almost every other month in recent years, this past September was also marked by multiple volcanic eruptions, major wildfires and the ever present (and increasing) meteor/fireball sightings. In short, the planet is still rocking and rolling at an alarming pace. Now is not the time to look away!
Watch our summary below:
Or check it out on Sott.net's
Vimeo channel
:
Music used: 'Escape from the Temple' by Per Kiilstofte. Licensed under Creative Commons Attribution 4.0 International
To understand what's going on, check out our book explaining how all these events are part of a natural climate shift, and why it's taking place now:
Earth Changes and the Human-Cosmic Connection
.
Check out previous instalments in this series - now translated into multiple languages - and more videos from SOTT Media
here
,
here
, or
here
.
You can help us chronicle the signs by sending your video suggestions to: