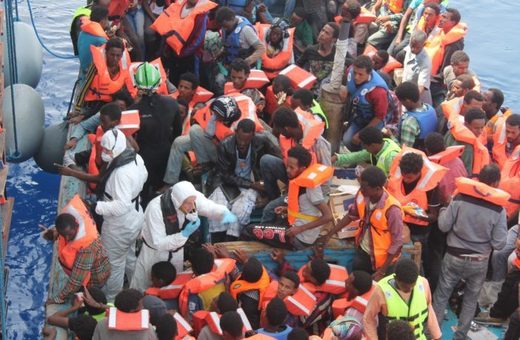 The loss of population in Spain in recent years as a result of the migratory balance and low birth rates have triggered questions regarding how future pensions will be paid if this trend continues.
However,
the demographic behaviour of recent years was strongly influenced by the economic crisis
, but in the coming years should be "normalised".
According to the Independent Authority of Fiscal Responsibility (AIReF), far from losing population, Spain will continue to gain population in the coming decades thanks to the increase in fertility and, especially, thanks to immigration, which will provide between
7 and 10 million people
through 2050.
The AIReF considers that the total population of Spain will increase between 4 and 13 million people in 30 years, so that it will reach between 51 and 60 million people by 2050.
Immigration will be "fundamental" to maintain this population gain.
The Fiscal Authority considers that Spain will continue to attract migratory flows since it will have labour needs and that its income will continue to be higher than that of the countries of origin (especially Africa and Latin America).
This will allow about 270,000 net immigrants to arrive in Spain EACH year (mostly from Northern Africa, as we have
reported
recently).
Comment:
And many don't want to stay in Spain, but instead move to the more prosperous regions in Europe:
This means that immigration will contribute about eight million inhabitants in the next three decades (estimates range between 7 and 10 million). As a result, the proportion of immigrants over the total population will increase from the current 10% to around 15%.
As has been
noted
before, studies say once a country's Muslim population reaches 16%, the takeover by Islam can no longer be reversed.