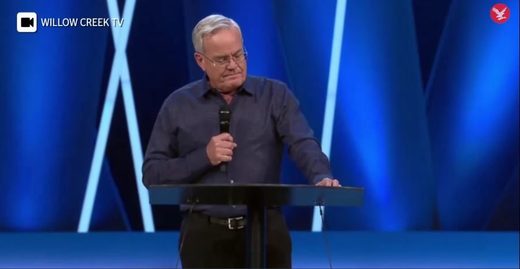 'To all of the women who have come forward ... we are sorry we added to your pain'
The lead pastor of one of the largest evangelical churches in the US has said she is stepping down along with the entire Board of Elders after a string of sexual harassment allegations against its founder, Bill Hybels.
Heather Larson said the Willow Creek Community Church needed new leadership.
"To all of the women who have come forward, the church should always follow in Jesus' footsteps to help the wounded find healing, and we are sorry we added to your pain," she said in an announcement on the Chicago-area church's website.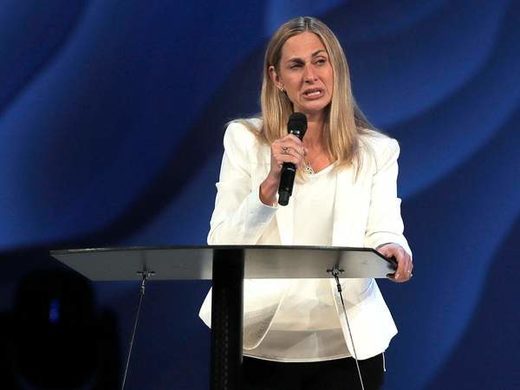 It has eight locations dotted around the Illinois city.
"That was not our intention, and we regret that it has taken us this long to acknowledge that. While we will probably never know with certainty everything that's true about each of your stories, we have no reason not to believe you. We are sorry that our initial statements were so insensitive, defensive, and reflexively protective of Bill. We exhort Bill to acknowledge his sin and publicly apologise."
Mr Hybels former assistant, Pat Baranowski, alleged to
The New York Times
that
he repeatedly demanded oral sex and groped her while she worked for him the 1980s.
After leaving her job, she struggled for 25 years with depression, becoming unemployed and homeless.
A number of other women have also accused Mr Hybels of sexual misconduct.
Although he denies the allegation, Mr Hybels resigned from the church in April.
The announcement from the Board of Elders came as the Willow Creek Association ahead of the megachurch's 23rd annual Global Leadership Summit.
Several speakers have backed out and over 100 churches cancelled plans to broadcast the event, after the allegations against Mr Hybels surfaced.
At least five participants, including Oscar winner
Denzel Washington
, also cancelled their scheduled appearances at the event,
according to The Chicago Tribune
.
Previous guests to appear at the summit over its 26-year history include U2 frontman
Bono, Bill Clinton and Tony Blair.
Mr Hybels will not appear at the event, which he has previously hosted.