Comment:
The following essay was recently published in
Russia in Global Affairs
, the Russian equivalent of
Foreign Affairs
in the US. We have translated it from the original at
globalaffairs.ru
, the cryptic title of which was: 'Одиночество полукровки (14+)' -
The Solitude of a Half-Blood (14+)
.
Its author is Vladislav Surkov. If Russian philosopher Aleksandr Dugin is mischaracterized in the West as "Putin's brain," then Surkov is similarly mischaracterized "Putin's
éminence grise
." Surkov was Deputy Chief of the Russian Presidential Administration from 1999-2011, during which time he apparently played a role in the transition from Yeltsin to Putin and later developed the concept of
sovereign democracy
, which is arguably 21st century Russia's 'state ideology'.
Surkov also served as Deputy Prime Minister for Economic Modernisation from 2011-2013, and has since remained an aide to Putin, apparently with the specific brief of handling Russia's relationships with Abkhazia, South Ossetia and Ukraine. When Western elites went apoplectic because Crimea joined the Russian Federation in 2014, Surkov was one of the first names on Obama's sanctions list. Asked how he felt about no longer being able to travel to the US, Surkov responded:
"The only things that interest me in the US are Tupac Shakur, Allen Ginsberg, and Jackson Pollock. I don't need a visa to access their work."
As Western actors hurl invective, sanctions, cyberattacks, political subterfuge and proxy wars at Russia - all apparently with a view to 'correcting' its policy decisions in the short-term, and thus its developmental trajectory in the long-term - Surkov sweeps through Russian history to explain why he believes that the 'civilizational crisis' his country finds itself in today marks the beginning of a new era and new identity for Russia...
[
Hyperlinks to Wikipedia and other sources concerning historical events/actors referenced by the author are ours
]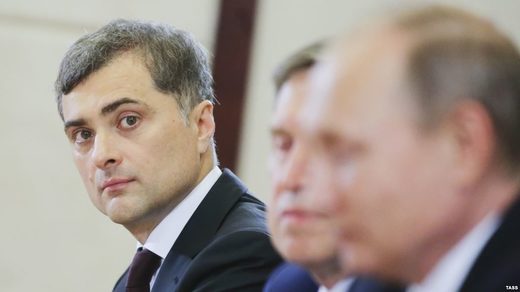 There are all kinds of jobs. Some jobs can be tackled only in a state that differs somewhat from a normal one. For example, a proletary
1
of the news industry, a garden variety news supplier, as a rule, is a person in a frenzied state, and with a somewhat feverish mind. Which isn't surprising, since news business requires haste: the first to know, the first to report, the first to interpret.
The excitement of those who inform passes to those who are being informed. The excited ones often mistake their own excitement for a thinking process, and this excitement replaces the latter, which leads to long-term 'convictions' and 'principles' being replaced with one-shot 'opinions'. It is also the source for incompetent assessments, which no one seems to mind. That's the price for news being fresh and hot.
Few can hear the mocking silence of fate through the background media noise. Few are interested to know that
there is slow and massive news that doesn't come from shallow waters, but from the depth of life, where geopolitical structures and historical eras collide
. It takes time before we can understand their full meaning, but it is never too late to do so.
The 14th year of our current century is marked with important and very important achievements which everybody knows about because everything has been said about them. But one of the most important events of that time is only now starting to reveal itself to us, and slow, deep news about it only now reaches our ears.
This event was the end of Russia's epic journey towards the West, the cessation of repeated and fruitless attempts to become part of Western civilization, to become a member of 'a happy family of European nations'.
Starting from the 14th year [of our century, i.e. 2014], we began an indeterminably long new period, the so-called '14+ epoch', in which Russia faces 100 (200? 300?) years of geopolitical solitude.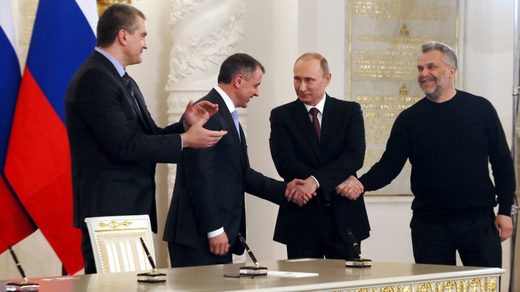 Various methods of Russia's 'westernization' were tried during 400 years since it was first foolheartedly initiated by
False Dmitry
and implemented with determination by Peter the Great. There were numerous attempts to become a country like Holland, France, USA, Portugal. All possible means were used in attempts to elbow into the West. All new ideas and shake-ups emanating from the West were received with huge enthusiasm (which was probably excessive) by Russia's elite.
Autocrats willingly married German women, and imperial nobility and bureaucracy increased their numbers thanks to wandering
uitlanders
. But while Europeans quickly and
en masse
became 'russified', Russians still resisted the counter-process of 'europeanization'.
The Russian army fought and sacrificed itself in all the major European wars. Based on its rich experience, Europe can be considered the bloodiest and most violent continent.
Great victories and great sacrifices led to Russia gaining a lot of territories in the west, but to no new friends
.
Saint Petersburg even initiated the creation of the
Holy Alliance
and become its guarantor for the sake of European religious-monarchic values, and diligently fulfilled its duty when it was necessary to save the
House of Habsburg
from the Hungarian rebellion. But when Russia found itself in a similarly difficult situation, not only did Austria not help, it turned against Russia.
Then Europe had a change of heart, and Marxist ideas became all the rage in Paris and Berlin. Some citizens of
Simbirsk
and Yanovka [
SOTT.net: Small provincial cities
] wanted to resemble Paris. As long as the West was in thrall to socialism, they were anxious not to lag behind Europe, greatly fearing that the world revolution, to be led apparently by European and American workers, would somehow pass by their 'backwoods'.
They tried nonetheless. By the time the dust of class conflict had settled, it became clear that - despite the great efforts that went into the creation of the USSR - the world revolution wasn't happening. The Western world, instead of becoming a workers' and peasants' system, became exactly the opposite - capitalistic.
Additionally, it became necessary to thoroughly conceal the increasingly autistic symptoms of socialism behind the Iron Curtain.
By the end of the previous century Russia got tired of being 'isolated'. It again set its eyes toward the West. But some thought that 'size matters': we don't fit into Europe because we are too big and scarily wide. That's why [if Russia were to be accepted] it had to lessen its territory, population, economy, and military, and to lower its ambitions to the size of an average European country. So we lessened. We worshiped
Hayek
just like we once worshiped Marx. Demographics, industry and military potentials were cut in half. Russia parted with all its constituent republics, and initiated the process of separation from its autonomous republics...
But even this version of a belittled and degraded Russia didn't fit into the West.
Finally it was decided to stop the process of humiliation and degradation. More so, it was decided to assert our rights.
What happened in 2014
became inevitable.
Despite seeming similarities between Russian and European culture models, they have different 'software' and different 'connectors'. It's impossible to combine them into one system.
Today, when this old suspicion has become an obvious fact, we hear suggestions from some that it's time to shuffle in the other direction - towards Asia, the East
.
There is no need for it. And this is why: Russia was already there.
Moscow's proto-empire
2
was created in the atmosphere of a complicated military-political 'co-working' with the Asian
Horde
. Some tend to see it as oppression by the Horde and others as a union. It's hard to say whether it was a forceful oppression or a willful union. But in any event,
Russia developed along an 'eastern' vector
.
Even after the
Great Stand on the Ugra River
, Russian tsardom continued in fact to be part of Asia. It willingly annexed eastern territories and had a claim to heritage of the Byzantine Empire, the 'Asian Rome'.
It was also greatly influenced by noble families of the Golden Horde's descent
.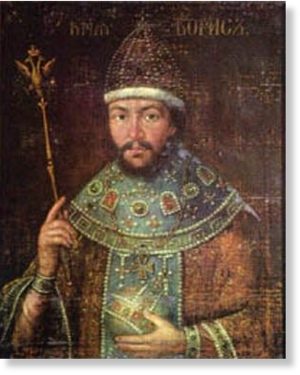 The height of Asian influence came when
Simeon Bekbulatovich
, the Muslim-born khan of the Khanate of Qasim
3
was appointed Grand Prince of All Rus' by Ivan the Formidable. Historians, accustomed to think of Ivan IV as a kind of court jester wearing
Monomakh's Cap
, attribute this 'trick' solely to his 'natural playfulness'. But the reality was much more serious.
When Ivan's rule ended, there was solid support in the royal court for Simeon Bekbulatovich to inherit the Tsardom of Russia. This forced Ivan's successor,
Boris Godunov
, to extract from the boyars [
SOTT.net: Russian nobility
], while swearing allegiance to him, a promise "to not want Bekbulatovich and his children to become rulers of the Tsardom." This means that the Russian state came within an inch of transitioning to rule by baptized descendants of Genghis Khan and consolidating an 'eastern' paradigm of development.
In the end, neither Bekbulatovich nor other descendants of the Horde's nobility had a future. Invasion from Poland brought new tsars to Moscow from the West. Despite the relatively tame impact of rulings by False Dmitry, long before Peter the Great distressed boyars with his European ambitions, and long before Polish prince
Władysław IV Vasa
, these 'policy changes' contained symbolic meaning. In hindsight,
the disturbance appears to be not so much dynastic in nature, but rather a civilizational crisis - Rus' broke away from Asia and began its ideological orientation toward Europe
.
So for four centuries Russia's direction was eastbound, and then for another four centuries it was westbound
.
Neither direction produced any roots. We've reached the end of the road in both directions
. Now new
third way
ideologies will be required; civilizations of the third type, of the third world, of the third Rome...
But it's doubtful that we are 'the third civilization' - rather,
a bifold and dualistic one that incorporates both the East and the West. Both European and Asian, and therefore neither fully European nor fully Asian
.
Our cultural and geopolitical affiliation resembles the fluid identity of a man born of mixed marriage. He is everyone's relative, but nowhere is he a native. At home among strangers, a stranger at home. He understands everyone but is understood by no one. A half-blood, a half-breed, a strange one.
Russia is a western-eastern half-blood country, with its double-headed nationhood, hybrid mentality, intercontinental territory and bipolar history. And just like any half-breed, Russia is charismatic, talented, beautiful, and lonely.
Great words that were never actually said by
Alexander III
: "
Russia has only two allies: the army and the navy
." It is probably the most intelligible metaphor of the geopolitical solitude that we should have by now already accepted as fate. We could of course extend our list of allies to include workers and teachers, oil and gas, the 'creative class' and patriots,
General Frost
and Archangel Michael...
But the truth remains the same - we are our own allies
.
What form will our isolation take? Will it be a lonely and wretched existence? Or will it be the happy isolation of a leader, of an alpha-nation, which took a leap forward, and which other countries and nations now 'make way for'? It depends on our choice.
Solitude doesn't mean complete isolation. But unlimited openness is also impossible. Both would be a repetition of past mistakes
.
The future carries its own mistakes, it doesn't need mistakes of the past.
Russia without doubt will engage in trade, attract investments, exchange know-how, and fight wars (war is also a method of communication), collaborate, be part of various organizations, compete and cooperate, evoke fear and hatred, curiosity, sympathy, and admiration.
But this time without false goals and self-denial
.
It's going to be tough. And more than once will we recall this piece of classical Russian poetry: "
There is only suffering, suffering and suffering around... but when will we finally see the f*cking stars?!
"
It will be interesting. And there will be stars.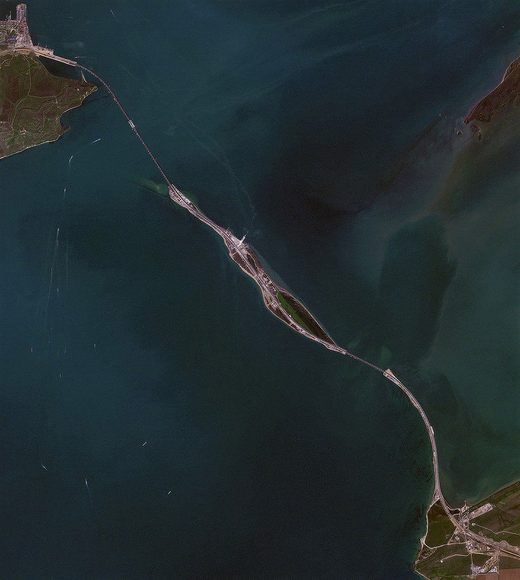 Notes
1. 'Proletary' (
The Proletarian
) was an illegal Russian Bolshevik newspaper edited by Lenin; it was published from September 3, 1906 until December 11, 1909
2. Muscovy, or the Grand Principality of Moscow
3. Then a vassal state of Russia, today the Russian Republic of Tatarstan