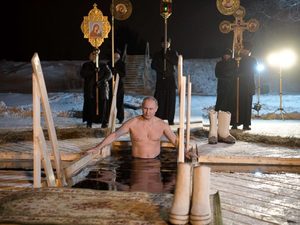 Epiphany
It wasn't the world being round that agitated people, but that the world wasn't flat. When a well-packaged web of lies has been sold gradually to the masses over generations, the truth will seem utterly preposterous and its speaker a raving lunatic.
- Dresden James
Recent Comments
It is ridiculous to make "Alexa" feminist. The thing is already basically a woman that you boss around and she does your bidding. Much like a very...
---
Girlfriend has probably been visited by men in black and told to confirm the narrative, or else she might suicide herself.
---
I am very sad.. that our Government is shut down...
---
Soros was involved in the SU economic meltdown. He was allowed to fuel many other meltdowns and with these insights he could gain billions with...
---
The tragic reality of the world's biggest corrupt legal system -America's rigged courts, bribed judges, fake and phony trials, extortion by...