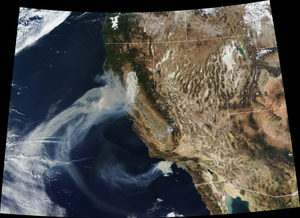 The Camp Fire east of San Francisco and the Woolsey Fire west of Los Angeles make 2018 California's worst-ever wildfire season
Everyone thinks of changing the world, but no one thinks of changing himself.
- Leo Nikolaevich Tolstoy
Recent Comments
Russia has a National Guard as well as an army? just like we do? I know that the system that they employ is structured much the same as ours......
---
eg places where people think others sexuality is their business
---
What did Acosta win? He might show up, but Trump doesn't have to answer any of his questions. Trump can ignore him, move on to the next person.
---
i love katy perry, but she probably live in a corrupted part of the world where people are not allowed to show who they are?; [Link]
---
thou shalt not piss off thou service tech. lest thou pay more.