About Gaby
Name: Gabriela Segura, M.D.

Dr. Gaby was born into a mixed Eastern-Western family in Costa Rica and she is a countryside family medicine doctor and former heart surgeon. Her research in the medical field, the true nature of our world and all things related to healing have taken her to Italy, Canada, France and Spain. Gaby is co-host of the 'Health and Wellness' show on the SOTT Radio Network and her writings can be found at The Health Matrix.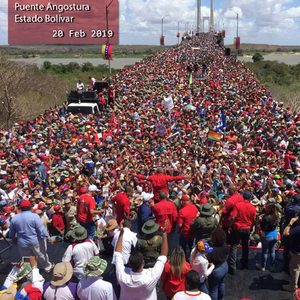 20 February 2019: Pro-Maduro demonstration on Angostura Bridge in Bolívar state, Venezuela
A man may die, nations may rise and fall, but an idea lives on.
- John F. Kennedy
Recent Comments
Aka "random guy" [Link] lol. Also from MoA: The Branson 'Live-Aid' Concert garnered 20,000 or less as opposed to the 200,000 claimed by WaPo. I...
---
Trump said MAGA, not MEGA.
---
On-Going coverage [Link] And then we ve got idiots like this [Link] RIP Little One
---
John Pilger is a hero (and I don't generally believe in 'heroes'), a great documentary filmmaker and a high-quality truthtelling reporter who is...
---
Inadvertantly? My ass and buttermilk! R.C.