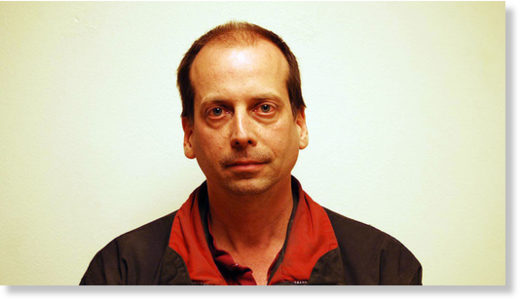 American coach and Wind Lake Gymnastic Center owner, James Kivisto, has been arrested on charges of secretly taping children while they were changing in the club's bathroom.
On Tuesday, a parent informed the local police that a hidden camera was found in the bathroom, prompting detectives to immediately execute a search warrant for the club in Racine County, Wisconsin.
During the search warrant, multiple surveillance cameras and computers were seized as evidence," the Racine County Sheriff's Office said in a media release.
"A search of the computers recovered at Wind Lake Gymnastic Center, revealed multiple images of child pornography."
According to police, Kvisto is currently in custody at Racine County Jail where he is being held on multiple counts of possession of child pornography and had admitted to recording kids changing on multiple occasions.
The 49-year-old has owned and operated Wind Lake Gymnastic Center for more than 11 years and has trained young gymnasts since 1987 in both Racine County and Milwaukee.
Child sexual abuse has become one of the most problematic issues in gymnastics in the US, which is still recovering from the huge scandal centered on former USA gymnastics doctor Larry Nassar.
In February, the disgraced doctor was sentenced to up to 175 years in prison after pleading guilty to molesting young gymnasts under the guise of medical treatment.
More than 200 women and girls including Olympic champions Simone Biles, Aly Raisman and Mckayla Maroney claimed they were abused by the pedophile doctor during their time on the US national team.