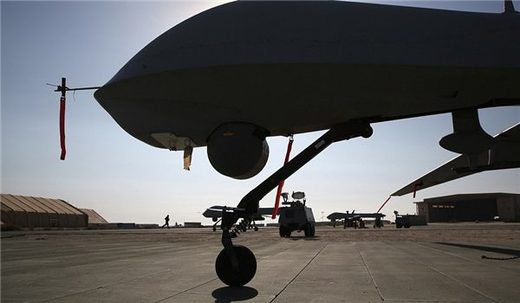 Washington has established a secret airbase in Syria to protect the Kurdish forces who have occupied large areas of the Arab country, media reports said on Tuesday.
The Arabic-language Lebanese Addiyar newspaper revealed that the US airbase in Syria
can host 100 fighter jets and is in good distance from al-Tanf
military base in Southeastern Syria.
The daily disclosed that the airbase has been
secretly built to protect one fourth of the Syrian territories occupied by the Kurds
.
It added that the airbase is 3.5 times larger than Lebanon
(nearly 35,000km)
.
According to Addiyar,
Washington has supplied the Kurds with 300 tanks, over 600 armored personnel carriers, anti-armored missiles and full personal equipment, weapons and ammunition
and built a large base in Northern Syria to protect them against missile attacks.
The US-led coalition announced on Sunday it is helping to create a new Border Security Force to fight terrorists in Syria. The unit, stationed along the Syrian border with Iraq and Turkey, as well as along the Euphrates River Valley, is expected to be comprised of up to 30,000 people. SDF veterans will make half of the unit, while the other half are yet to be recruited.
Damascus, Moscow and Ankara have strongly blasted the US new decision to form a Border Security Force.
The United States' military support for the militia first
began under the administration of US President Donald Trump's predecessor, Barack Obama
, which provided Kurds with weapons and training.
Washington also continues providing Kurdish fighters with more military hardware in Syria despite US President's promise to his Turkish counterpart Recep Tayyip Erdogan to halt arms shipment to the Kurdish fighters.
Ankara had said late November 2017 that Trump told Erdogan that he had issued instructions that weapons should not be provided to Kurdish fighters in Syria.
According to reports, the US plans to keep its troops in Syria long after the defeat of ISIL
. Washington has been justifying its deployment of ground troops in Syria, which violates the embattled nation's sovereignty, by citing the need to fight ISIL.