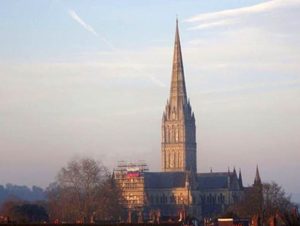 Salisbury Cathedral, 17 February 2019. Did you know? The spire is 123 meters tall, and famous throughout Europe...
When men yield up the privilege of thinking, the last shadow of Liberty quits the horizon.
- Thomas Paine
Recent Comments
One Store in the capital, does not belie the situation in the rest of the country, or the rest of the capital for that matter. Just Sayin
---
Testing... testing to see how far they can push without any pushback... typical... and to be expected of any imperial mindset, especially as they...
---
Oh no! A Western reporter who doesn't tow the party line! Now the challenge is to get the message across to the other 99.9% of the paid corporate...
---
Not news. Ban members of the public from joining the military until 21, now that's progress.
---
CNN also lied about EVERY aspect about Iraq and Afghanistan for the past 20 years. CNN is NOT a news source, they are paid corporate propaganda....