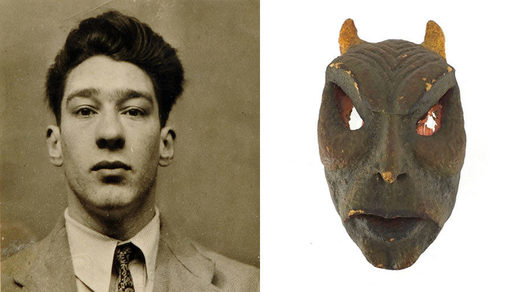 Four papier-mâché masks, crafted by infamous mobster Ronnie Kray while a prisoner, are going up for auction. Kray and his twin brother Reggie ruled London's East End with an iron fist in the 1950s and '60s.
The Kray twins, both of whom were portrayed by Tom Hardy in the 2015 blockbuster
Legend
, were at the forefront of organized crime in Britain. Their gang, nicknamed 'the Firm,' was involved in armed robberies, arson and protection rackets, using the proceeds of crime to procure nightclubs. With their growing infamy, they shot to stardom, partying with the biggest celebrities of their time, including Frank Sinatra and Judy Garland.
The party life came to a grisly end however when each of the twins was convicted of murder.
Hitman Jack 'the Hat' McVitie was stabbed repeatedly in the face and body by Reggie Kray, and George Cornell was shot in the head at the Blind Beggar pub in Whitechapel by Ronnie Kray.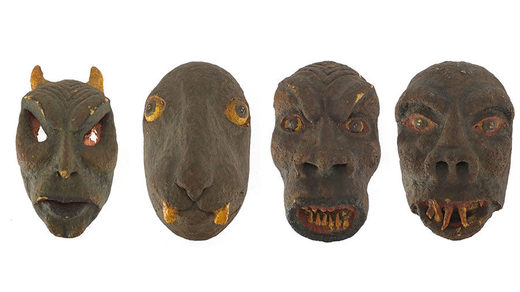 The haunting art pieces were made during Ronnie's brief incarceration in Durham prison, where he was first jailed following his murder conviction in 1969.
The horror masks resemble fanged demons and one dopey-looking walrus creature.
Kray gave six of the twisted terrors to prison guard Joe Rix when he was relocated to another high security prison on the Isle of Wight. Rix put them on display in his nearby pub before giving them to a hospital worker.
Two of the monster masks are sadly lost, but the remaining four are expected to fetch around £500 each.
Jeanette May, a specialist with the East Sussex auction house selling the masks, said Eastbourne has also sold some of Kray's less terrifying artworks. She said the previous pieces did quite well, but were nothing like the unique and shocking brown masks.
"These are really strange and dark items that offer an insight into the mind of a man who was later sectioned," May said.