About DanielS
Name: Daniel Solomon

Born and raised on the mean streets of Canada, Daniel has been contributing to SOTT since 2013. He has a keen interest in the Society's Child, Secret History and Science of the Spirit sections and holds a Diploma in Marketing Administration. When not working on SOTT, he enjoys writing and playing music, working with horses, watching JP videos (Jordan Peterson AND JP Sears), and other stuff as well.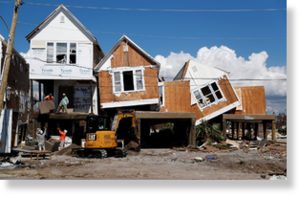 Damaged houses in Mexico beach, Florida, as a result of hurricane Michael are seen as the clean up continues
The great danger is that under the pressures of anxiety and fear, the alternation of crisis and relaxation and new crisis, the people of the world will come to accept gradually the idea of war, the idea of submission to total power, and the abdication of reason, spirit and individual conscience. The great peril of the...cold war is the progressive deadening of conscience.
- Thomas Merton
Recent Comments
scientist are people who are usually funded by other people to guess at things and hope they are right which is hardly ever andmaybe win some kind...
---
And all of the attention drawn to this hurts how? LOL I wasn't even aware of this meme until these sorts of articles and messages showing up in...
---
when it comes to religion/believes, do geniouses have more qualified oppinions than idiots?
---
So how the hell do Turk authorities get either video or audio recordings from inside the Saudi consulate? How did they know what happened even...
---
The trap they're walking into looks way better than the Western-backed trap they're running from.