About DanielS
Name: Daniel Solomon

Born and raised on the mean streets of Canada, Daniel has been contributing to SOTT since 2013. He has a keen interest in the Society's Child, Secret History and Science of the Spirit sections and holds a Diploma in Marketing Administration. When not working on SOTT, he enjoys writing and playing music, working with horses, watching JP videos (Jordan Peterson AND JP Sears), and other stuff as well.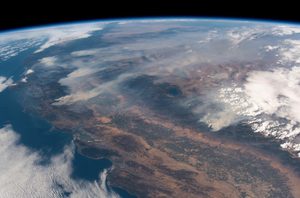 The California wildfires, as seen from the ISS, Aug. 3, 2018
The eye sees only what the mind is prepared to comprehend.
- Robertson Davies
Recent Comments
Finally, some positive news for a change. :)
---
A war with Iran is highly unlikely. There won't be much of Middle East left if such a war breaks out.
---
This was no accident. :(
---
Apparently somebody managed to hack the slot machines LOL
---
Target practicing ? :(