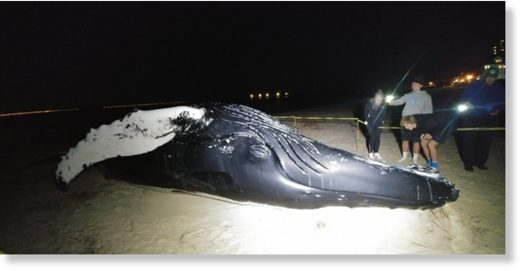 A dead whale was spotted floating in the water in Chesapeake Bay west of the Lynnhaven Fishing Pier Sunday.
The whale was brought ashore by members of the Virginia Aquarium's Response Team earlier this afternoon, but the reason for the whale dying and other details are not known at this time.
The Virginia Aquarium did confirm that is would be performing a necropsy at the beach the whale was brought ashore on Monday from 8:30 a.m. to 11:30 a.m.