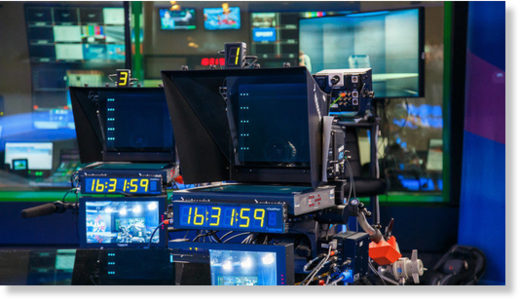 Washington will apply its Foreign Agents Registration Act to RT America, the channel has announced. The Department of Justice has given the broadcaster until Monday to register as a foreign agent, otherwise the channel's head faces arrest and its accounts could be frozen.
The piece of legislation was adopted in the US in 1938 to counter pro-Nazi agitation on US soil. Washington has made the decision to apply the act towards the company that supplies all services for RT America on its territory, including TV production and operations. Just over 400 entities are currently registered under the legislation, but it does not include a single media outlet.
The move "will have serious legal consequences" and "compromise the safety of [RT] employees," the Russian Foreign Ministry previously explained.
RT's editor-in-chief, Margarita Simonyan, said on Thursday that the timeframe provided for the company by the DoJ is a "cannibalistic deadline."
She previously said that the channel was being forced into "conditions in which we cannot work" in the US, and called Washington's demand an attempt to "drive [RT] out of the country."