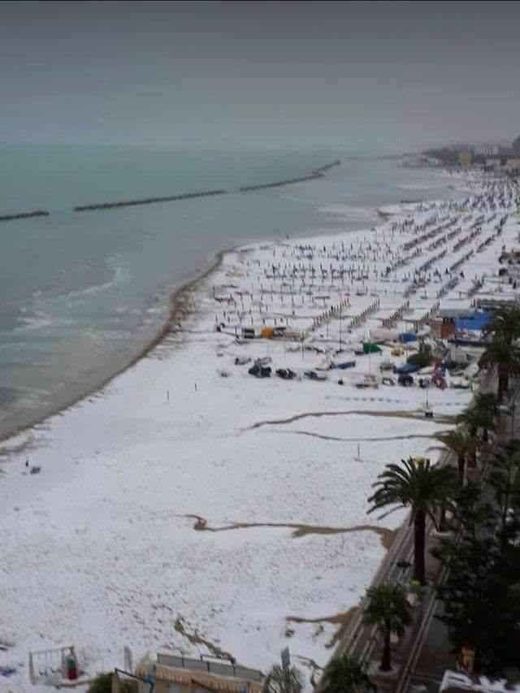 In the early afternoon of July 25 the beach and roads of the Italian town of Grottammare were blanketed by significant amounts of hail, as reported by
blitzquotidiano.it
. The hail was pea to tennis ball sized according to reports. Images of the rare weather event on Italy's Adriatic coast at the end of July, were shared widely on social media.
The severe weather affected the area around San Benedetto del Tronto and Grottammare where torrential rainfall was accompanied by violent wind bursts.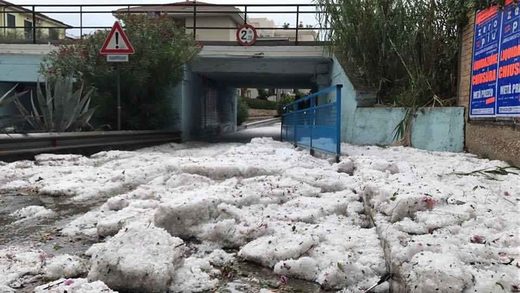 Another hailstorm between Astigiano and Alessandrino in northern Italy occurred on the previous day.