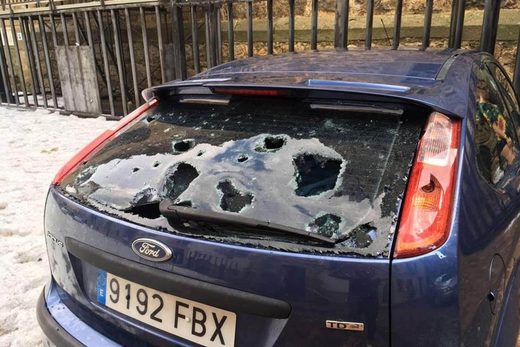 HAILSTONES the size of golf balls rained down in the northeast of Spain yesterday sending holidaymakers fleeing for cover.
More than 25 litres of rain fell per square meter in just one hour over the weekend with Castellon, Tarragona and Teruel the worst affected regions.
Images show several huge hail stones left behind after violently falling from the sky causing flash floods
The massive pellets were reported to have caused extensive damage to cars leaving windscreens with gaping holes.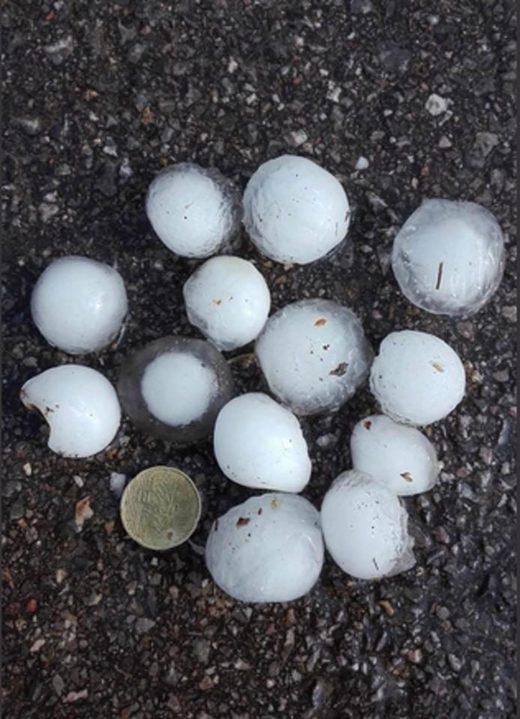 It is unclear whether anyone was injured in the latest Spanish summer storm to hit the country.
And it is the second time in under two weeks that the regions have been hit by extreme weather.
Tarragona - one of the regions - suffered most from the ravages of heavy hail and rain storms.
Residents in the province reportedly made almost 100 calls to emergency services regarding the rain.
Firemen had to attend 40 incidents which included floods, trees fallen on tracks and incidents caused by the wind.