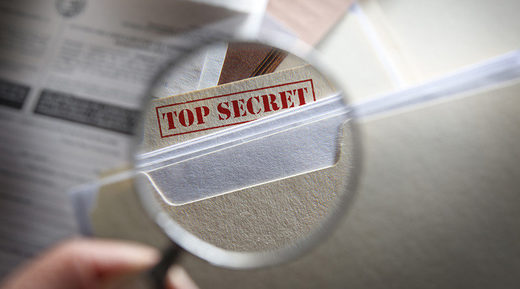 Acting FBI Director Andrew McCabe has issued a warning to leakers of classified information - that the government will find and prosecute them.
"Leaking of classified information is a federal crime and it is one that we have the jurisdiction to investigate, and I assure you that we will do so in every single case," McCabe told Representative John Culberson (R-Texas), while testifying at a House Appropriations subcommittee hearing about the FBI's budget on Wednesday.
Culberson had asked the acting FBI director about Reality Winner, the 25-year-old federal contractor who was charged this month with leaking a top-secret National Security Agency
memo
accusing Russia of carrying out a cyberattack on a US voting software supplier. The document does not provide the underlying "raw" intelligence for the assessment.
During a hearing at the Senate Intelligence Committee on Wednesday, cybersecurity officials from the Department of Homeland Security (DHS) and the FBI said that
although they believed that Russia had targeted election-related systems in 21 US states, there was no evidence that any vote tallies were affected.
"No, sir," was the response from Acting Director of the Cyber Division of the DHS Office of Intelligence and Analysis Samuel Liles, Acting Deputy Undersecretary of the National Protection and Programs Directorate Jeanette Manfra, and FBI Assistant Director for Counterintelligence Bill Priestap, to the question from Senator Richard Burr (R-North Carolina) about whether any votes were affected by the alleged attempts at accessing the election systems.
The Trump administration has said that Winner and other leakers are putting US national security at risk by leaking classified information, and has called on the FBI to step up efforts to find the leakers.
The administration has been plagued by leaks from anonymous government officials since Trump took office in January.
Former FBI Director James Comey, who was fired by Trump, testified in Congress last month that there had been numerous reports in the media based on leaks by anonymous officials that were false. Comey characterized a February
New York Times
report
- which alleged repeated contacts between Trump aides and Russian intelligence services - as "almost entirely wrong."
"Do you ever wonder why, of all the things in this investigation, the only thing that's never been leaked is the fact that the president was not personally under investigation, despite the fact that both Democrats and Republicans and the leadership of Congress knew that and have known that for weeks?" Senator Marco Rubio (R-Florida) asked.

"I don't know," was Comey's reply.