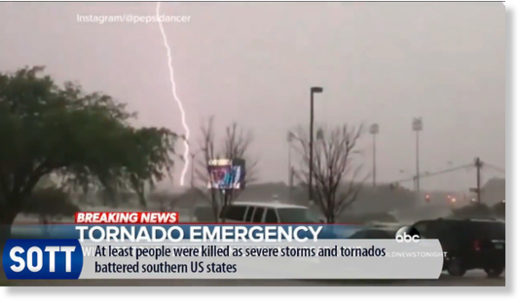 Planetary environmental chaos continued unabated this April.
After Peru was inundated in March, Columbia was next in line for massive rainfall and flooding which provoked deadly landslides in the city of Mocoa. Major flooding and landslides also hit India, Indonesia, the USA and China, while
Wildfires once again struck the US state of Florida while very late snow saw many European nations blanketed, with many crops destroyed.
Meteor/fireballs were also spotted from one end of the planet to the other and a comet made a special appearance.
Or watch on
Sott.net's Vimeo Channel
Music used: 'Escape from the Temple' by Per Kiilstofte. Licensed under Creative Commons Attribution 4.0 International
To understand what's going on, check out our book explaining how all these events are part of a natural climate shift, and why it's taking place now:
Earth Changes and the Human-Cosmic Connection
.
Check out previous installments in this series - now translated into multiple languages - and more videos from SOTT Media
here
,
here
, or
here
.
You can help us chronicle the signs by sending your video suggestions to sott@sott.net