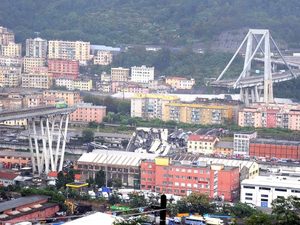 14 August 2018: Morandi Bridge in Genoa, Italy, collapses during a storm, killing 35 people
The eye sees only what the mind is prepared to comprehend.
- Robertson Davies
Recent Comments
Soros ( fucking autocorrect didn't want the truth out)
---
What are we doing? We are doing exactly what Sonos paid us to do - smash and trash whatever and wherever. Ordo Ab Chao.
---
Couple of Masons and their funny handshakes just following the script.
---
the USA is on a downhill ride, theres no going back, haha, karmas a bitch eh Trump, you money hungry cold two faced bastard!! just like your...
---
well said Russia, well done, diplomacy at its best..