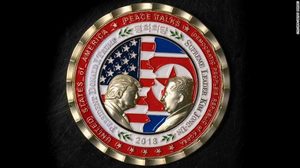 Coin flipping
We cannot waste time. We can only waste ourselves.
- George Matthew Adams
Recent Comments
I understand mosquitoes inject saliva before a blood meal to liquify the blood sufficiently to draw it up. The corollary is that in drawing up the...
---
The capital of this strange agglomeration would become a Palestinian town on the outskirts of Jerusalem, Abu Dis. I wonder what smarmy, slimy,...
---
".... the constitutional charter of the EU .... stipulates that they must follow NATO's lead in foreign policy" - that is an agreement that needs...
---
This article is annoyingly skewed. Disappointed sott would support low class skewed stabs. Seriously, wake up.
---
Putin also said that he hopes that USA will change crapy constitution and he would be able to run for president of USA after his term as president...