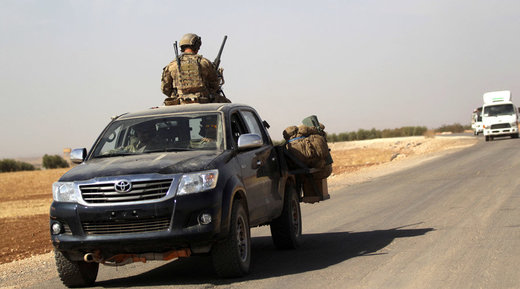 US officials have previously "dragged out" efforts to fight jihadists in Syria, but now they are attempting to "openly obstruct" Russia's anti-terrorist operation in the region, the Russian Defense Ministry said.
"Previously, the US side showed a counteraction to Russia fighting ISIS and Al-Nusra [Front] through dragging out any talks, failures to meet obligations to separate the opposition from terrorists and constant promises to some day provide information on the militants," the ministry's spokesman Major General Igor Konashenkov said on Thursday.
Now the State Department "has openly called on other countries to obstruct our Air Force in fighting international terrorism in Syria," he added.
The defense ministry official referred to an earlier statement from US State Department spokesman Mark Toner,
in which he encouraged other nations to not provide assistance to Russian oil-tankers delivering fuel for Russian jets in Syria
.
Calls to hinder Moscow's operation aim to "downplay the fiasco of American policy" in Syria, which it has been trying to force since 2014, according to the ministry.
"Such statements from a State Department representative unfortunately affirm our previous assessments that
fighting international terrorism in Syria was never the aim of the outgoing US administration,"
Konashenkov said.
"If you cannot or don't want to fight ISIS and Al-Nusra, at least don't obstruct others" in doing so, he added.
The Russian military force in Syria is equipped with everything it needs to effectively fight terrorists in the region, the defense ministry spokesman said, citing Russia's achievements in liberating parts of Syria from the militants.
More than 2,000 populated areas have been brought back to peaceful life, while 86 militant armed groups stopped their combat activities
. Hundreds of thousands of civilians have returned to their homes in Syria, according to the Russian ministry.
"Just in a year's time we managed to do something which the US-led so-called international coalition can still only dream of," the military official concluded.