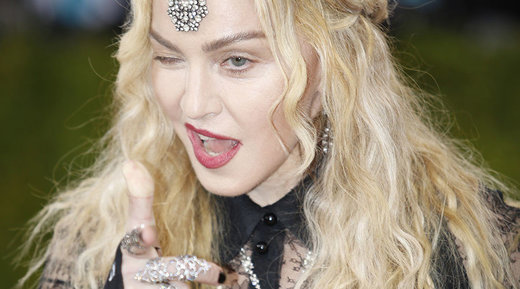 Never shy of controversy, the pop star Madonna has offered fellatio to anyone who votes for Democratic presidential candidate Hillary Clinton. The offer was made at a comedy special in New York City.
[You can read what Madonna said here, but warning: it contains graphic language from a vile media whore.]
Posters on social media duly responded.
Madonna is an outspoken supporter of the Democratic presidential nominee. She has taken to social media posting several messages supporting Clinton's bid for the White House.