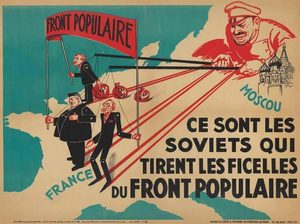 Plus ça change
I'm not afraid of storms, for I'm learning to sail my ship.
- Aeschylus
Recent Comments
THE NEWS FEED Years ago, a bad storm hit our area and wreaked a lot of havoc, with trees down, animals killed, and buildings destroyed, including...
---
Didn't feel owt in Gloucester, nothing in the local news either leading me to belive that this tabloid is chatting shit.
---
Actually.., it's a really interesting mechanical problem. I remember reading about a group of engineering students tasked with designing a long...
---
For starters: Privatization and the wars they sponsor are the death of civilization. [Link] Was the latest European war really to crush the Chez...
---
I would lay a bet that if somehow the Congress kicked Trump out of the White House and installed the Bride of Satan in his place, all of a sudden...