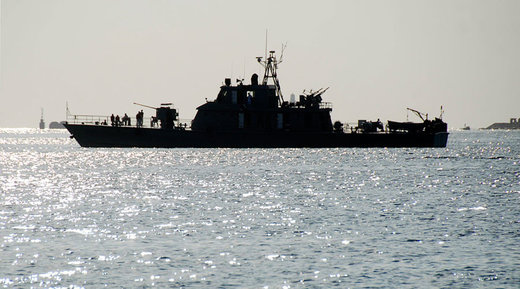 Iran has deployed a fleet of warships to the Gulf of Aden, according to the Tasnim news agency. The deployment follows
US cruise missile strikes
on Yemeni positions thought to be under Houthi rebel control.
The Iranian Navy has sent the warships to international waters for a mission that includes entering the area off the southern coast of Yemen, Tasnim reported on Thursday. The area is among the world's busiest maritime trade routes.
"Iran's Alvand and Bushehr warships have been dispatched to the Gulf of Aden to protect trade vessels from piracy,"
Tasnim reported earlier, as quoted by Reuters.
Saudi Arabia, which has fought a long war with Yemen's Houthi rebels, accuses Iran of supporting the group - a charge denied by Tehran.
The US military carried out "limited self-defense strikes" in Yemen on Thursday, in retaliation for recent attacks on an American naval destroyer,
USS Mason
, which has been operating north of the Bab Al-Mandab Strait.
According to the Pentagon's initial assessments, three "radar sites" in the Houthi rebel-controlled area of Yemen were destroyed in the attack.
The attack on coastal targets was carried out by Tomahawk cruise missiles launched from the destroyer
USS Nitze
, NPR reported.
The Houthis have denied carrying out the attack, however. A military source reportedly told Saba news agency - a media outlet run by the group - that the assault did not come from areas under its control.