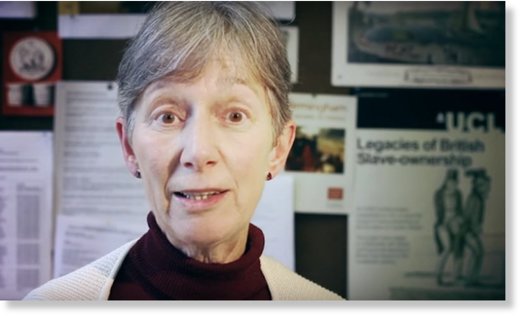 Catherine Hall withdraws from $330,000 prize due to Tel Aviv University's complicity in the occupation.
Famed British feminist historian Catherine Hall announced she will withdraw her acceptance of a prestigious award presented by Tel Aviv University for political reasons. Hall was awarded $330,000 by the Dan David Foundation, and was supposed to accept the award at a university ceremony held Sunday. The BDS (boycott, divestment, sanctions) movement called on her and other recipients to refuse the prize due to Tel Aviv University's complicity in the occupation.
Three months ago it was announced that Hall would be awarded the prize for her groundbreaking research on the history of gender, race, and slavery. Hall is a well-known feminist political activist.
According to a statement published Friday by the British Committee for Universities of Palestine (BRICUP), which supports BDS, Hall withdrew from the prize "after many discussions with those who are deeply involved with the politics of Israel-Palestine."
BRICUP's statement included the BDS movement's reasons for targeting Israeli academic institutions, which include dozens of joint projects between universities and the Israeli army, cooperation by Israeli academics in developing military strategy and planning the separation wall, etc.
The Dan David Prize, a joint initiative by the Dan David Foundation and Tel Aviv University, will be given to two other social historians, three leading economists on poverty and inequality, and three nano-technology researchers. The prize is considered one of the most prestigious in Israel, and is often presented by Israel's president.