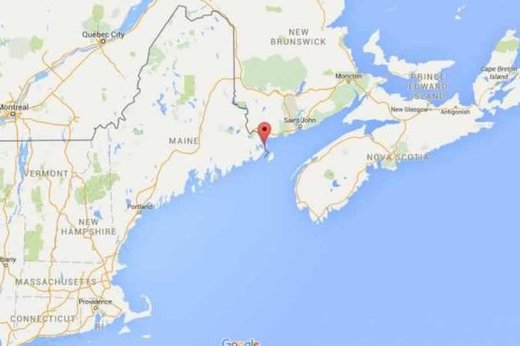 At 6:56 a.m., residents on the east coast of Maine got a wake up call from nature.
A magnitude 3.3 earthquake hit 5 miles to the northeast of Eastport's shore, but residents thought it felt a lot closer than that.
Luckily, there wasn't much damage, but it gave people a good rattle.
The earthquake was detected coming from the waters between Maine and Canada's coasts. Residents from Charlotte and Perry and as far as Machias reported they heard and felt it. Some people experienced minor damage like falling household objects up to 10 miles from the center of the quake. Early risers even saw waves coming from the epicenter in the water. A magnitude 3.3 earthquake is still considered a minor one, but to some who lived close by, it was anything but.
"The only thing I could think of was the house blowing up," said one Eastport resident.
"There were some things falling off the shelves and it sounded like the house was going to crack in half," said another Eastport resident.
A worker on the pier said, "a short time later was a big wave rolling in. Just one rogue wave."
This earthquake was small but was enough to get the attention of Eastport residents this morning.
As an earth science instructor at UMaine said, a 3.3 earthquake doesn't cause much damage, and it could've been a lot worse.
Alice Kelly, PH.D., an instructor of earth and climate studies at UMaine, says it's unusual to see seismic activity in this area.
"For people who experience earthquakes frequently, this is actually rather small. China rattles, things may fall of a shelf.
The most active part of the North American plate that's closest to us is in the mid-Atlantic so earthquakes here are very rare
," said Kelly.
There have not been any reports of aftershocks.