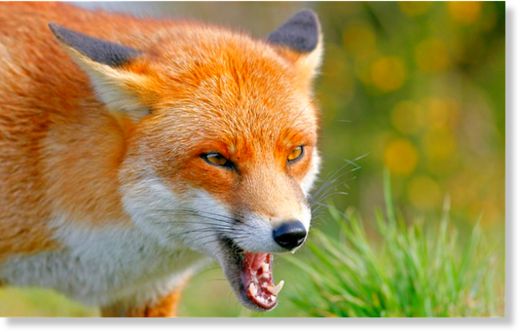 The wild animal crept up to Alfie Whitelock as he played in the garden of his home in daylight, before pouncing.
It locked its jaws around the child's boot as he screamed and pulled him along the ground, a newspaper reported.
But Alfie's father Lee Whitelock, 32, then ran to the rescue and chased off the fox. The animal then made a second lunge at the pair from behind.
Mr Whitelock, an estate agent, said he and his wife Saranya, 26, were left fearing what might have happened if their one-year-old daughter had been outside the home in Chislehurst, Kent.
He told The Sun: "We'd never leave Alice outside by herself but I hate to think what would have happened if the fox had attacked her."
John Bryant, a wildlife expert, said: "In urban areas humans are often the first things cubs see, so they never develop a fear of us. But it's very rare for a fox to attack a human."
An RSPCA spokesman said: "We would like to reassure the public that foxes generally avoid human contact."
The latest incident comes after increasing concerns about fox attacks in recent years.
Marius Rook, five, was attacked by one of the animals after it crept into his bedroom in Hackney, east London in October 2011.
In June 2010, twins Lola and Isabella Koupparis were almost killed by a fox which crept in through open sliding French windows and padded upstairs into their room.