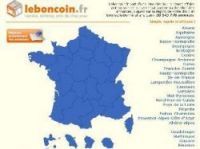 Dozens of people who sold hi-tech items on the internet site leboncoin.fr have been defrauded in a complex scam that involved fake PayPal accounts, a fake job and a fake British company linked to traders in Ghana.
The fraud was discovered by police in Brest after a woman living at the other end of the country complained that she had not been paid for a tablet computer she had sold on the site. The woman, from Saint-Raphael in the Var, said she had sent the tablet to an address in Brest but the PayPal payment she got in return was from a false account.
Police discovered that the Var complaint was just one of many and each person had sent the items to the same address in Brest. They raided the address and discovered a woman who said she had been hired just a fortnight previously to post the goods to Ghana.
She said she was paid 1,400 euros a month to relabel the hi-tech equipment - tablets, laptops, MP3 players and digital cameras - and send it to Ghana. However, police found that the British company that hired her did not exist and that her contract was also a fake, meaning she was also a victim of the fraud as she would not be paid.
Police found around 20,000 euros worth of electronic items that were waiting to be sent and these will be returned to their original owners.
They fear that the Brest address was just one of many that the fraudsters have set up and warned people using Le Bon Coin to beware of fake PayPal emails.
PayPal has a section on its website to help users avoid being defrauded and says that real PayPal emails "will always use your first and last name, or your business's name". It says that free software called Truemark® Email ID from Iconix can tell if emails are real or not. This can be downloaded from
Iconix Truemark