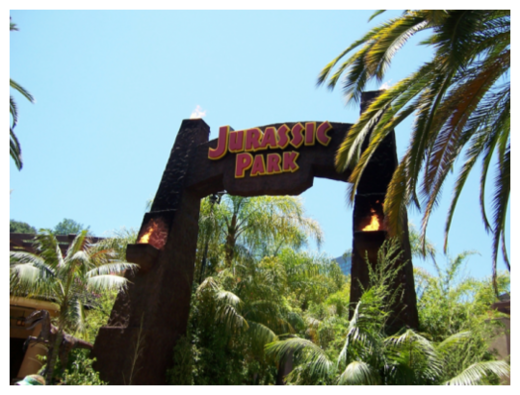 The suggestion would be considered unbelievable - if it involved anyone other than Clive Palmer.
The controversial billionaire is rumoured to be planning to clone a dinosaur from DNA so he can set it free in a
Jurassic Park
-style area at his new Palmer Resort in Coolum.
Mr Palmer has, apparently, been in deep discussion with the people who successfully cloned Dolly the sheep to bring his dinosaur vision to life.
If Mr Palmer can resurrect the
Titanic
, what is to stop him from trying with another of his other alleged passions - dinosaurs?
This is just one of the rumours circulating about Mr Palmer's plans for Coolum.
And while the concept sounds like a joke, it apparently comes from a source close to Mr Palmer's inner circle.
It was the same source who provided the
Daily
with an exclusive peek at Mr Palmer's plans to build towering hotels at the Palmer Resort with a 20-storey sky needle and a giant, London Eye-style ferris wheel.
Mr Palmer has not commented on this vision yet. Sunshine Coast Mayor Mark Jamieson has said Mr Palmer was very serious about the plans.
It is also understood Mr Palmer intends to target the Middle East market for his resort.
But this vision, if it is correct, will not bring employment to the region.
It has been suggested he wants to use "fly-in, fly-out Muslim hospitality staff" to cater for his clientele.
While Mr Palmer was quick to deny he had plans to build a sky rail to Mount Coolum, he remains silent about the latest speculations.
He declined to answer questions relating to the dinosaur rumours and the Middle East.
A spokesman said Mr Palmer would hold a press conference in Brisbane on Friday.