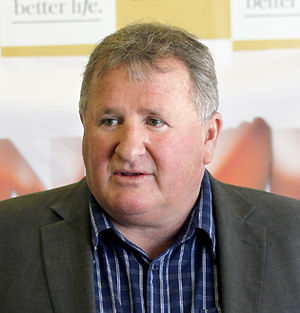 Complaints of workplace bullying have doubled in Tasmania this year and union leaders say the problem is being covered up by "hush money" payments.
Unions Tasmania chief Kevin Harkins told a Federal Government inquiry that laws were no match for a new breed of "workplace psychopaths".
"Bullying has changed in the workplace it used to be traditional 'initiations' but it's a lot more complex now it's bullying by workplace psychopaths and the measures used to deal with it are token measures," he said.
"Bullying and harassment are now the largest issue in the workplace in Australia and I don't think anyone yet has their head around it."
Mr Harkins said the problem was rife in government agencies and he had personal experience of bullying in the workplace which he suspected may have contributed to the suicide of a former colleague.
He said Tasmania said had no equivalent to 'Brodie's Law', anti-bullying legislation with penal provisions named after 19-year-old Melbourne waitress Brodie Panlock who took her own life after relentless workplace bullying.
Unions Tasmania senior vice president Nicole Wells told the inquiry the current system of dealing with bullying complaints was complex, expensive and slow and was costing taxpayers dearly.
"We've noticed that it's government departments or government business enterprises where the majority of bullying occurs," she said.
"What usually happens is that the complainant has to settle for an amount of money. It's all confidential, so it's hush money and it's all covered up.
"We have a system which encouraged secrecy, which involves confidential settlements and usually involve the employee leaving the workplace while the managers who created the problem usually remain in the workplace.
She said that cases in the public sector were of particular concern.
"Every Tasmanian is contributing hush money for conciliations that happen here, plus money through lost productivity.
"There's no accountability - none.
"I think there are managers who thing it's good to have workforces which are intimidated and frightened. The system is completely broken."
Unions Tasmania wants better laws with tougher sanctions for employers who fail to deal with workplace bullying.
Workplace Safety director of operation Neal Buchanan said there were just two inspectors in the entire state able to deal with a growing flood of complaints.
"We are seeing a growth of complaints in this area - we're seeing a trend. For some reason this year we've seen a doubling and there's no sign of it tailing off."
He said 17 percent of complaints came from from the hospitality sector, 12 from retail and 12 from health and community services.
Anti-Discrimination Commissioner Robin Banks said people under 30 were very reluctant to report bullying.
"I suspect there's a group highly vulnerable to bullying who aren't represented in the data," she said.
If you want to report a case of workplace bullying call Workplace Standards 1300 366 322.
Support and information about suicide prevention is available at Lifeline on 13 11 14 or Suicide Call Back Service on 1300 659 467.