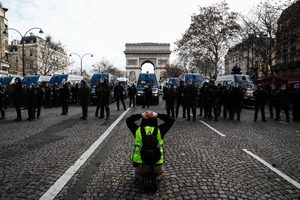 L'elite contre le peuple
Few people have the imagination for reality.
- Johann Wolfgang von Goethe
Recent Comments
It probably was normal practice for at least some foreign agents from friendly states. I'd like to comment on this: " strange that Putin is...
---
Bet it was more fun than an Annie Lennox music video!
---
As predicted (admire my clairvoyant capabilities ... !), the "terrorist" is dead, shot by police. Let's see when they come up with the "evidence".
---
I was in an episode of Ref Dwarf. I played a space cadet. Typecast again. LOL.
---
What an amazing thing - last year a poll revealed that 56% of the British population was proud of the Empire. Curtis mentions is as evidence of...