Egyptian authorities have charged two Israelis as well as a Ukrainian national with smuggling weapons into Egypt.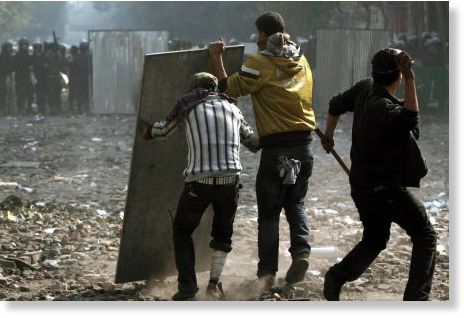 Egypt's State Prosecutor said in a statement on Monday that the three would be put on trial in a security court usually used for terrorism cases. Although no date has yet been set for the trial.
According to the statement, the smuggled weapons were to be used in "illegal operations aimed to implicate Egyptian security."
In June, Egypt arrested an Israeli for spying during the revolution. The Israeli spy was later freed in a swap deal with Tel Aviv.
The development comes as more than one hundred people have been killed in clashes between protesters and security forces as well as in sectarian violence since former President Hosni Mubarak was ousted in February.
The deaths, coupled with the brutality committed by army forces against the protesters, have prompted some activists to consider suing the ruling generals in local courts or have them put on trial before the International Criminal Court in The Hague.