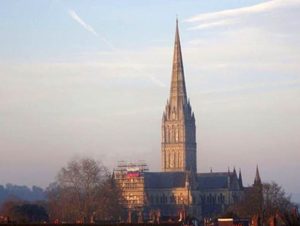 Salisbury Cathedral, 17 February 2019. Did you know? The spire is 123 meters tall, and famous throughout Europe...
When men yield up the privilege of thinking, the last shadow of Liberty quits the horizon.
- Thomas Paine
Recent Comments
No big surprise here. Nothing against Ms. Gabbard, but the pressures brought to bear against anyone with any ethics at all must be truly...
---
Just as long as the governor can get his brown shoe polish!
---
The torture needs to end. Ongoing public scrutiny should help. The time of criminalizing those who reveal the real criminals needs to end.
---
I thought minors were already prohibited from buying tobacco products in most states & localities for years now. Not sure why this is 'news'....
---
Hm...So young people can sign up for the military and be deployed to conflict areas, but lo and behold, the choice to smoke or not smoke is taken...