The H and I-symbols at Gobekli Tepe are some of the hardest to decipher, and their precise meaning remains obscure.
But there are some good clues, which allow a preliminary interpretation.
Let's have a look at all the instances where H and I-symbols occur.
Pillar 33: I-symbols can just be seen at the bottom of the inner face, next to the lower spider. There is also a faint one higher up above the top spider.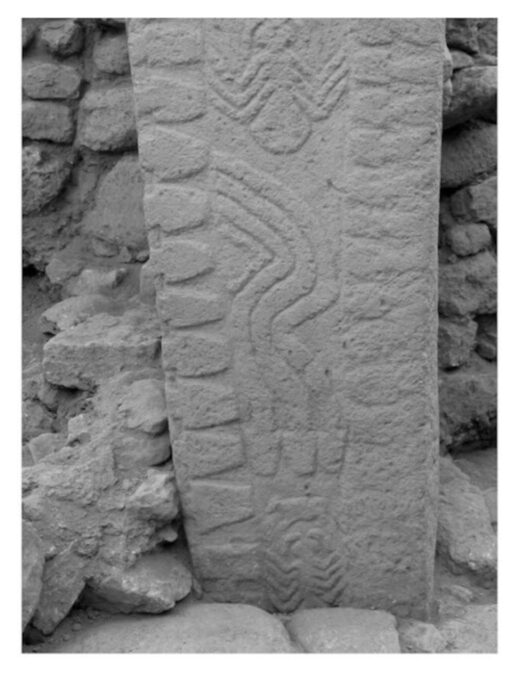 Also, there are more I-symbols on the side with the tall bending birds.