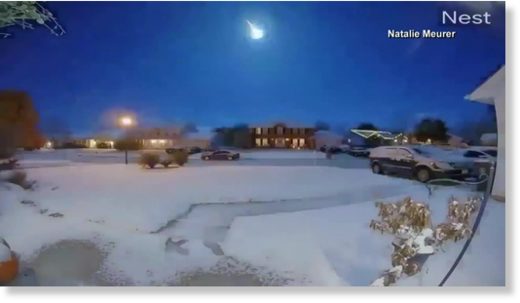 Make a wish: Cameras in St. Louis, Missouri caught what appeared to be a meteor falling from the skies on Monday night,
KSDL
and
KMOV
reported.
Both stations reported that local residents saw a flash of light and loud noise
at about 8:55 p.m. local time (9:55 p.m. ET). Twitter user David Vergel posted footage from an EarthCam aimed at the city's iconic Gateway Arch of the object streaking through the atmosphere, while other locals appear to have picked up the event on home security cameras. The Northern Taurid meteor shower, which is known for brighter-than-usual meteors called fireballs, was expected to peak on Monday night into the early hours of Tuesday with St. Louis just on the eastern edge of the highest visibility region on the map,
KSDK reported
.