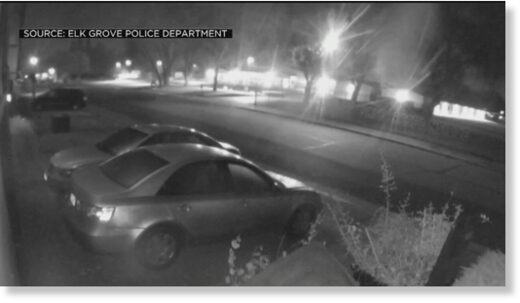 An explosion and massive flash rocked an Elk Grove neighborhood in the middle of the night.
The flash was captured in home surveillance video from Feickert Drive.
The Elk Grove Police Department said the incident is just one example of loud booms people have been reporting for weeks.
"We both jumped out of bed because one of the pictures fell from the wall," said Amy Mantanane.