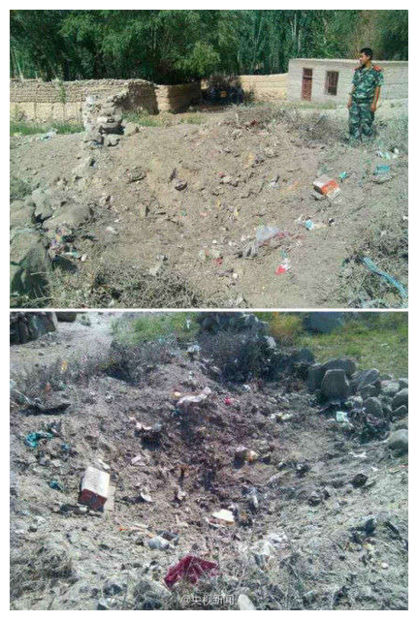 A meteorite hit a village in northwest China's Xinjiang Uygur Autonomous Region on Thursday, CCTV.com reports.
The meteorite crashed at a dump site in a village of Xinjing's Akto County around 2:00 a.m. Thursday and punched a 3-meter wide, 2-meter deep hole in the ground.
Local authorities say no casualties have been reported and investigation and research work on the meteorite fragments is ongoing.