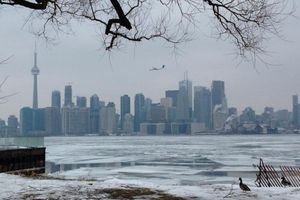 As temperatures around Toronto and across Ontario drop to -20 Celsius (-4 Fahrenheit), residents are reporting frost quakes that are powerful enough to shake houses and rattle nerves.
Usually found in extreme polar regions, the recent outbreak of frost quakes, known to meteorologists as cryoseisms, are now affecting many residents of Toronto, Canada's most populous city.
The weather-related phenomenon, which can feel like an earthquake, happens when water and moisture deep underground freeze as the temperature drops.
Frost quakes typically occur between midnight and dawn, the coldest part of the night, thus many residents are being jolted awake by the booming sounds.