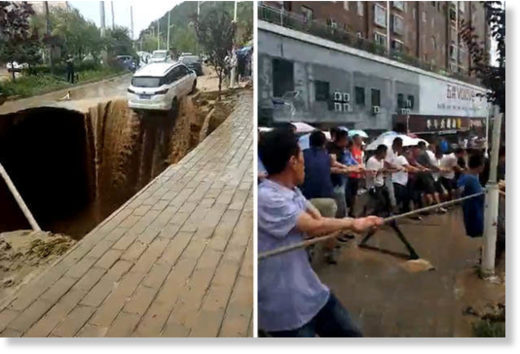 This is the moment 30 people come together to save their neighbour's car after the vehicle becomes trapped on the edge of a large sinkhole.
The road surface caved in on 11th August during heavy rains in Yan'an city, China.
The hole - measuring at least 5 metres in depth - opened up right behind the white people carrier, with footage shows rain and muddy groundwater sloshing around inside during the downpour.