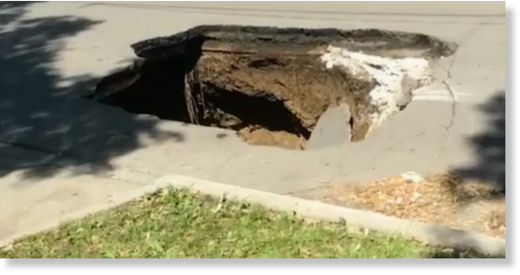 A 17-foot sinkhole that formed in a Des Moines street over the weekend has closed down a portion of that road until it can be fixed, officials said Tuesday.
The sinkhole, at Southwest 12th Street and Thornton Avenue on Des Moines' south side, was reported to the city of Des Moines on Saturday. It measures about 17 feet deep, and roughly the same across, said Des Moines Water Works Chief Operating Officer Ted Corrigan.
The hole has since been covered with a metal plate, but the 3600 block of Southwest 12th Street will remain closed except for local traffic until officials can repair the street, Corrigan said.