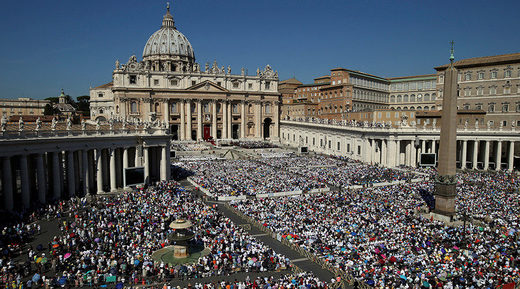 One in five species already face extinction on our planet, population growth projections are bewildering and climate change shows few, if any, signs of abating. Now, a group of experts are meeting to tackle the problem in the unlikeliest of venues.
Leading biologists, ecologists and economists from around the world have been invited to a conference in the Vatican this week, where the impending mass extinction event facing our planet will be addressed and possible solutions formulated.
"By the beginning of the next century we face the prospect of losing half our wildlife... The extinctions we face pose an even greater threat to civilization than climate change - for the simple reason they are irreversible,"
biology Professor Peter Raven, of the Missouri Botanical Garden told
the Observer
.
"That the symposia are being held at the Papal Academy is also symbolic. It shows that the ancient hostility between science and the church, at least on the issue of preserving Earth's services, has been quelled," said economist Sir Partha Dasgupta, of Cambridge University.