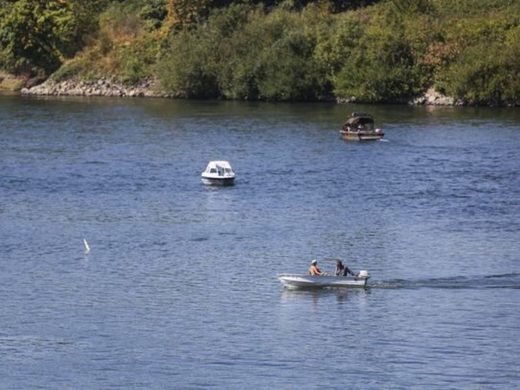 Salem recorded its
hottest August temperatures since records started being kept in 1893.
The five warmest Augusts have taken place in the last five years, said David Elson, a meteorologist with the National Weather Service - Portland.
"It's pretty clear that something is going on that we are changing our climate," said Kathie Dello, deputy director of the Oregon Climate Service at Oregon State University. "We're seeing climate change impacts already and we need to think about resiliency toward these 100-degree days."
The hot, dry conditions in the Mid-Willamette Valley are a result of a persistent pattern of the growing drier conditions and lack of rain.
Salem recorded just .15 inch of rain on August 13 - the only day there was precipitation in August.
Average rainfall for Salem in August is .45 inches.
The National Weather Service issued a
heat advisory
that will remain in effect until 10 p.m. Tuesday. Temperatures are expected to creep into the high 90s on Sunday, hover around 100 degrees on Monday and may reach 103 degrees on Tuesday.
"Normal temperatures would be around 80 degrees around this time of year," Elson said. "We'll be in the ballpark for record temperatures in the next few days."
Oregon is abnormally dry and on the cusp of drought conditions
, according to the National Drought Mitigation Center.