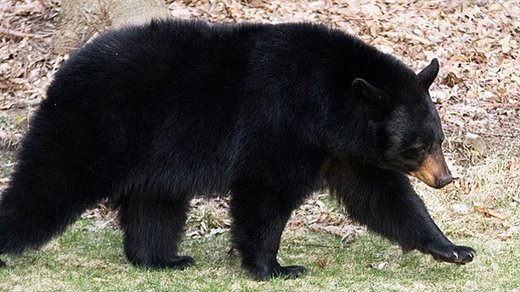 Bears are bolder, mosquitoes are multiplying and stream-dwelling fish are stressed. Beyond hurting crops and helping the tourism industry, New England's hot, dry summer also is affecting the region's wildlife.
All six New England states are experiencing at least moderate drought, according to the National Drought Mitigation Center, with
severe patches in all but Vermont and pockets of extreme drought in Massachusetts and New Hampshire.
Low rainfall also means low stream flow levels across the region. The U.S. Geological Survey says all six states have areas exhibiting moderate hydrologic drought, with severe spots in Massachusetts and one extreme area in Maine.
Low and warm water stresses fish, such as trout and salmon, forcing them to seek out deeper pools or spring holes. On Friday, the Connecticut Department of Energy and Environmental Protection closed portions of the West Branch Farmington River and the Farmington River to fishing through Sept. 15 after several fish kills.