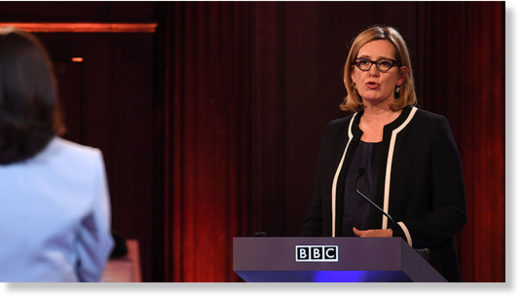 Amber Rudd has suggested arms sales to Saudi Arabia are good for British industry.
The Tory Home Secretary said during the live BBC Debate in Cambridge on Wednesday that Saudi Arabia "has the right" to purchase weapons.
Amid questions about the arms deal from both Green Party leader Caroline Lucas and Ukip leader Paul Nuttall, Rudd said: "I will make no apology for being a government that wants to defend this country.
"We will make sure that our defence budget is well-funded and we will do that by having a strong economy and make sure we can do that by having a strong industry."