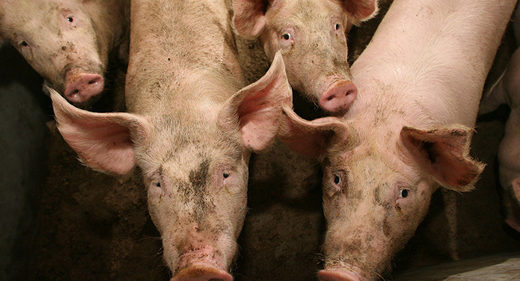 The highly contagious disease, which has severely afflicted the agriculture business in Eastern Europe over the last several years, has now been found in the western parts of the EU, potentially threatening a ban on meat exports being imposed on local firms.
At least two cases of African swine fever (ASF) have been registered in Belgium
, as pigs infected with the virus have been found there. It is unclear so far how the disease made its way to Western Europe, after having hurt the agricultural sector in the eastern part of the EU.
The ASF virus poses little threat to humans, but is deadly for pig populations on farms and, since to it is highly contagious, could lead to mass culling of pigs and boars in the region to prevent the disease from spreading.
In Romania alone it cost local farms 230,000 pigs, bringing huge losses, according to some estimates reaching almost $12 million.
Moreover, the virus outbreak could prompt the government to impose a ban on pork exports, further increasing losses for the agricultural sector, even for farms that are unaffected.
Neighboring France's Ministry of Agriculture has issued a caution as to how the disease is spread and promised that the government would give a proper response to the threat to the country's agricultural sector. France's agriculture minister also called for tightened controls over farms that neighbor affected regions in Belgium and for restrictions on hunting.