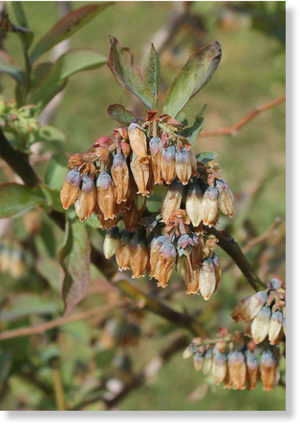 China: Pineapple market may recover Although this is normally the peak season in Xuwen for pineapple supplies to the market, according to fruit farmers in Xuwen the retail of pineapples is in
a "severe winter"
. Earlier this year a cold wave hit Xuwen, just as pineapples began to appear on the market. The
product quality suffered, and the price dropped. In some places Xuwen

pineapples even became unmarketable.
The price of pineapples showed an increase just before Xuwen County organized the pineapple culture tourist holiday on April 28th and 29th. The price of Xuwen pineapples reached 1.3-1.4 yuan [0.20-0.22 USD] per 0.5 kg, but dropped to 1 yuan [0.15 USD] per 0.5 kg after May 1st. And the price has continued to fall in recent days. The price dropped to 0.6-0.7 yuan [0.09-0.11 USD] per 0.5 kg, and in some cases even to 0.2 yuan [0.03 USD]. Data shows that the surface area devoted to pineapple plantation in Xuwen reached 17,333 hectares this year. There is still a harvest of about 2 thousand tons of pineapples waiting to enter the market.
The demand for pineapples in the Qujie Supermarket in Xuwen County has recently increased. People in the industry say that in the next few days the price of Xuwen pineapples may slightly recover.
Comment:
In the US, Georgia's
blueberries
suffer their second consecutive year of crop loss:
According to University of Georgia Extension, overall losses of both highbush and rabbiteye varieties

could exceed 60 percent.

This would mark the second consecutive year of significant loss for Georgia blueberry growers. Unlike last year's devastating freeze that hit the growing region March 15-16, 2017 after a mild winter, the 2018 losses are not directly attributed to one catastrophic freeze event.

"We had another warm February leading many of our plants to enter full bloom," said blueberry farmer and Blueberry Commission member Russ Goodman. "Then March brought back-to-back weeks of freezing temperatures that damaged some fruits and blooms, followed by a cool, cloudy and windy April."

The unseasonable weather did not allow blooms to fully recover from cold injury and hampered pollination efforts, because it is difficult for honeybees to fly in those type of conditions. Compounding the loss is competition from imported fruit during the Georgia marketing window.

"There is an approximate four-month window for fresh Georgia blueberries," Commissioner Gary W. Black said. "Unfortunately, Georgia growers are forced to contend with imported blueberries from Mexico who do not have the same input, regulatory and labor costs."

In 2014 Georgia produced 95 million pounds. Last year's crop dropped to 30 million, with similar losses expected for 2018. Original expectations for this year's crop was around 120 million pounds.
Heavy rain and hail damages crops in
Pakistan
:
Heavy downpour and hail storm on Saturday in Haripur, Abbottabad and Manshera district have damaged standing wheat, tomato crops and some fruit forms. Standing crops of wheat, tomato and rare fruit in district Mansehra while mango, grapes fruit forms are partially destroyed in many parts of district Haripur.

Heavy rain and hail storm hit Mansehra and Haripur districts and as a result fruit orchids of apricot, plum, walnut, apple, peach, grapes and mango, rendered huge losses to farmers. Farmers are in shock after the unexpected rains and hail storm which almost destroyed their crop and

more rain is expected in next 48 hours.
In India nearly 40% of the mango crops has been
wiped out
by extreme weather:
According to an estimate by traders, about 40 per cent of the mango crop in the country has been damaged by extreme weather events in the first two weeks of May. This not only means that fewer mangoes will arrive in markets but that people will have to shell out more money to buy them. Nazam Islam, a mango wholesaler in Delhi's Azadpur fruit market, said he had suffered major losses already due to mango crop damage. "I own big mango orchards in Uttar Pradesh and, right now, I can't express my grief. About 40 per cent of the crop has got damaged and it is of no use. A large quantity of small mangoes has fallen off trees. These mangoes are not fully developed and they are of no use," he rued. The trader said he had decided that, from now on, he would not to grow mangoes in over 50 per cent of his orchard. "This is happening because of climate change and it will keep happening. Many orchard-owners have stopped growing mangoes in my area," he said. Islam said the raw mangoes that fell off trees during thunderstorms do not fetch any money.

"There are no takers for raw mangoes and we have to sell whatever we can at throwaway prices. In fact, we are distributing them free this year."

Traders at Azadpur market said supply of the fruit had already dipped and the impact of the mango crop damage would be felt more in the weeks to come. "This is the time of the Safeda variety, which mostly comes from the southern and western parts that have not been too badly affected by bad weather. Supply of Dasahri, Langra and other varieties will start in the next 10 days. These generally come from the orchards of Uttar Pradesh. We have information that supply will be less this year," said Subhash Bansal, another mango trader. He said that 500-700 truckloads of mangoes generally arrived at Azadpur market every day during the peak summer season. "This year, less than 500 trucks are arriving and, in the coming days, the number may come down further.

"This would certainly lead to a rise in the price of mangoes, he said. Normally, the wholesale price is Rs 30-40 a kg but it would be 10-20 per cent higher this year.
India's grape harvest has also been affected and is
down by up to 50%:
The grape harvest is over in the Nashik region. But with the advent of Ramzan, there is a good demand for grapes across the country. Hence, stored table-grapes are hitting the Indian market currently, while some grapes are being sent to Dubai as well, said sources. The Draksha Bagiatdar Sangh Grape Research Centre's chairman Kailas Bhosale said that the yield this year was 40 to 50 per cent less than last year.

"Generally the yield from a one acre vineyard is nine to ten tons but this season we only got an yield of five to six tons

due to the vagaries of nature

last year," he said. Last year, the vineyard owners had to resort to distress sale of grapes and the minimum rate was Rs 10 per kg at the vineyard. This year there was less harvest and current prices of black grapes in Nagpur and Kolkata retail are roughly Rs 74 to Rs 81 per kg while green grapes are available between Rs 81 to Rs 89 per kg.

Jagannath Khapare, the president of the Grape Exporters Association of India (GEAI) said that this year India exported about 92,000 MT grapes to Europe and UK, while last year's exports were 1,01,716 MT. The export data to other countries is not available but is approximately double the exports to Europe and UK. However, he stressed that though exports were less than last year, comparatively they were better for farmers.
And in
Spain
- which suffered a poor
vegetable harvest
last year - they're expecting a 40% drop in supply of plums due to frost, excess rainfall and frost:
The start of the plum campaign in Extremadura, the main producer of this stone fruit in Spain, has been delayed by about fifteen days (as has been the case with other fruits), and there will also be a significant drop in the production volume, which could amount to around 40%.

"There will be a shortage of plums this year," says Justo Redondo, manager of Nogal Fruits. "Frosts hit the earliest plum varieties when they were in bloom, and later, when the other varieties were in bloom, excess rainfall and hail prevented their setting.

There will be a drop in yields even in varieties that never tend to fail

, like the Fortuna."

Chile had already stopped shipping plums two weeks ago, and South Africa has also finished its campaign, so there is a gap in the markets. "There will be at least three weeks with a lower availability of plums, as the first ones from Spain, the main supplier in Europe, are arriving with a significant delay, as well as in lower amounts. Prices are thus expected to be very high," says Justo Redondo.

Given the limited supply of plums available, producers and exporters are expected to prefer shipping more to Europe, leaving out distant destinations, such as the newly opened Chinese market. "With a situation like this, we prefer to focus on Europe this year and not ship to destinations with strict protocols and transit times of between 23 and 28 days."
Brutal winters, springs that barely begin and life punctuated by extreme weather events are fast becoming the norm, and it's causing havoc for farmers all around the world, meanwhile food prices are rising for consumers and soon enough looming food shortages will be everybody's concern.
For more information on the great changes occurring on our planet, check out SOTT radio's:
Behind the Headlines: Earth changes in an electric universe: Is climate change really man-made?
And SOTT's monthly documentary:
SOTT Earth Changes Summary - April 2018: Extreme Weather, Planetary Upheaval, Meteor Fireballs