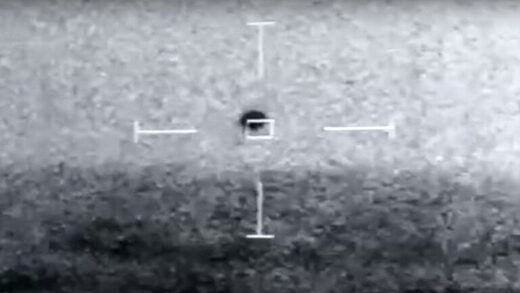 Freshly leaked footage of a mysterious spherical object darting around over the California coast is authentic, the US military said, noting the video was captured aboard a Navy warship and that the sighting is under investigation.
First published on Friday by filmmaker Jeremy Corbell, the grainy infrared footage
shows a round object hovering over the ocean before abruptly plunging into the water. Soon after the video began making the rounds, a Pentagon spokesperson confirmed that it was filmed by American sailors.
"I can confirm that the video was taken by Navy personnel, and that the UAPTF included it in their ongoing examinations," Pentagon spokeswoman Susan Gough
told
the Debrief in a statement, referring to the Unidentified Aerial Phenomena Task Force, a Naval Intelligence program established to collect reports of mysterious sightings.