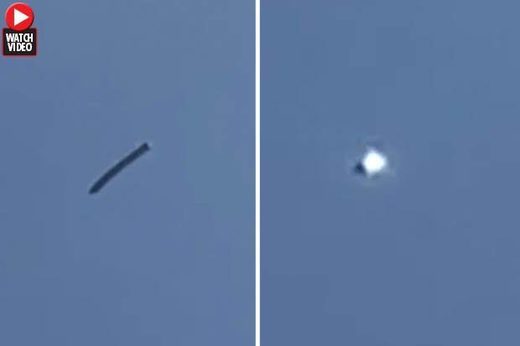 A smake-like UFO appears to have returned after a bizarre object was seen "emitting an energy beam" above the US state of Washington.
Alien enthusiasts were sent into a frenzy last month when a baffling
UFO shaped like a snake
appeared above the Mojave Desert in California.
Several weeks later, a
similar object
was spotted plunging from the sky before speeding off at breakneck speed over Colorado.
And now, a third "snake UFO" has been caught on camera.
The video shows a grey cylindrical shape hovering in the blue skies above Washington.